Looking at my calendar, it appears that one of my main subjects on this blog, one Mr. Floyd Landis, is less than 36 hours (as I write this) from the expiration of the suspension imposed on him by an arbitration panel in 2007, which was upheld by the Court of Arbitration for Sport in 2008. No need to get into the whys and wherefores of his case, I suspect. If you're reading this blog, chances are you already know all that. No need to rehash old territory.
At least a few publications have interviewed Landis, what with his imminent return to the ranks of active pro racers. VeloNews.com has a teaser for the article that's appearing in their March 2009 issue (on newsstands now, or soon, given that my copy arrived in the mail last week). Landis is resurfacing after what VeloNews writer Neal Rogers called "six months of self-imposed media exile." Landis speaks about his time in the wilderness, as Rogers reports:
"I kind of decided not too long ago that that was it, I'm moving forward," Landis said. "I'm not going to worry about whatever happened over the last two years. It doesn't serve any purpose for the team to focus on it, and for that matter it's not anything the team should have to focus on. As far as I am concerned it's finished."
Good to hear that. It's definitely time to move on. So, about his return to racing is Landis out to prove anything to anyone? No, he says:
"I don't feel in any way I am coming back to race to prove anything to anyone, or to myself for that matter. I enjoy racing for the same reason the majority of people race their bikes, whether it's on a professional level or any other level. I think the sport deserves to have the best riders in the best races. For that reason I think this year is going to be better than it has been in a long time."
Meanwhile, over at CyclingNews.com, their interview with Landis ends with this quote:
Just getting back is making [me] excited. I feel that being focused and training again, that is reward in itself. Our team is going there to race to win, but I am happy to have the chance to be back racing and a part of the excitement … I missed it.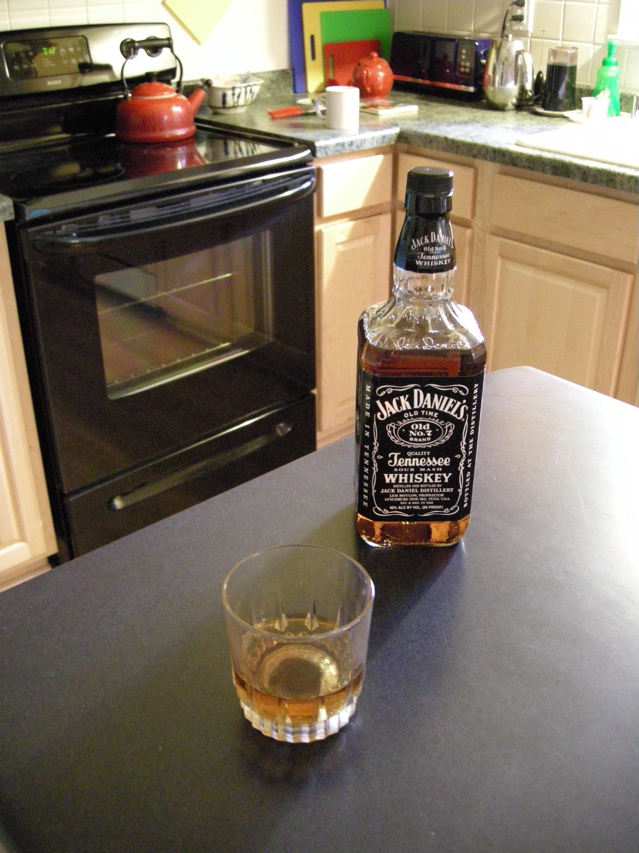 And it will be good to see Landis racing again, too. No mention in either article of whether Team OUCH plans to race at the International Cycling Classic, a/k/a Superweek. (Then again, why wouldn't they? It's one of the biggest series of events during July.)
Since tomorrow (as I write this) is the 29th, and I believe that's the day Floyd's suspension officially ends, I'll be hoisting a glass of Jack Daniels in his honor during the evening.
Meanwhile, I got an email yesterday from Marc, TBV's French correspondent, that had a translation of an interview with Marc Madiot the directeur sportif of the Français des jeux cycling team that appeared in the January 26th issue of Le Monde. What Madiot has to say about Armstrong's return to the sport will doubtless raise a few hackles.
What does Lance Armstrong's return in the Tour Down Under (which ended Sunday, January 25 in Australia) mean to you?

I don't pay much attention to him. I say "Bravo Armstrong" when he gets himself involved in the struggle against cancer. But I'm not convinced that racing again is the best means of promoting that. He should have been able to get involved in a different way, telling young people how racing enabled him to get over his illness. But not by coming back to the peloton.

What bothers you about his return?

There was an Armstrong era. He even moved me to tears, in the 1995Tour, when he won the Limoges stage, two days after the death of his teammate Fabio Casatelli (in a fall in the Pyrenees). Afterwards, he became a machine.

You seem angry . . .

No, but Armstrong's return isn't good for cycling, but for himself. When you read L'Equipe, and you find two pages about him and three lines about the race. . . . In a car, you don't make progress by going backwards. We need to add some dynamism to cycling, and not by the past, but by the future. I want the current generation to forget. We have to get over the doping trauma.

But in Australia the cameras were back en masse for the peloton, thanks to Armstrong.

Cycling doesn't need stars, it needs riders and new faces. This isn't Hollywood. Cycling is your old home, not glitter.
I'm sure there's more than a few people who will take issue with Madiot's opinions. Love him or hate him, Lance Armstrong attracts a whole lot of media attention. That's certainly a benefit to Lance and his LIVESTRONG cause. But it's also a help to cycling. Unless Armstrong gets popped for an anti-doping violation (and boy, would that get the chattering classes chattering), the media attention he's generating certainly helps advance the sport of cycling, too.
But Madiot makes a good point. If the stories are so focused on Armstrong that the actual racing gets just a smidgeon of coverage, then that's not so good for the sport. The promoters and sponsors want to see some media coverage for all the time, effort and money they put into the events, after all. There's a balancing act in terms of how much to write about Armstrong and how much to write about the racing. My guess is that, in time, the novelty of Armstrong's return will wear off. And when it does, the coverage will balance out. Armstrong and his cause will get some space, as will the actual events. It may not be perfectly even, but it will be a lot more so.
And, to be honest, cancer, cancer research and cancer treatment need to be talked about more. Armstrong's comeback certainly helps get that message out. I'm sure he'll relish the opportunity to compete again, too. Given his form at the Tour Down Under, I suspect he's going to be making some pretty big statements on the road throughout the season.
Next up for the "Comback Kid" is the Tour of California, where Armstrong will have a couple of former winners of that race to contend with. One of whom is making his own return. But you already knew that.
And speaking of getting the message out, read the latest post at Fat Cyclist. If you've got a few extra dollars, consider making a donation, too. You might win a cool bike (that is, if you donate by 1/31/09). But more importantly, you'll be helping a good cause.